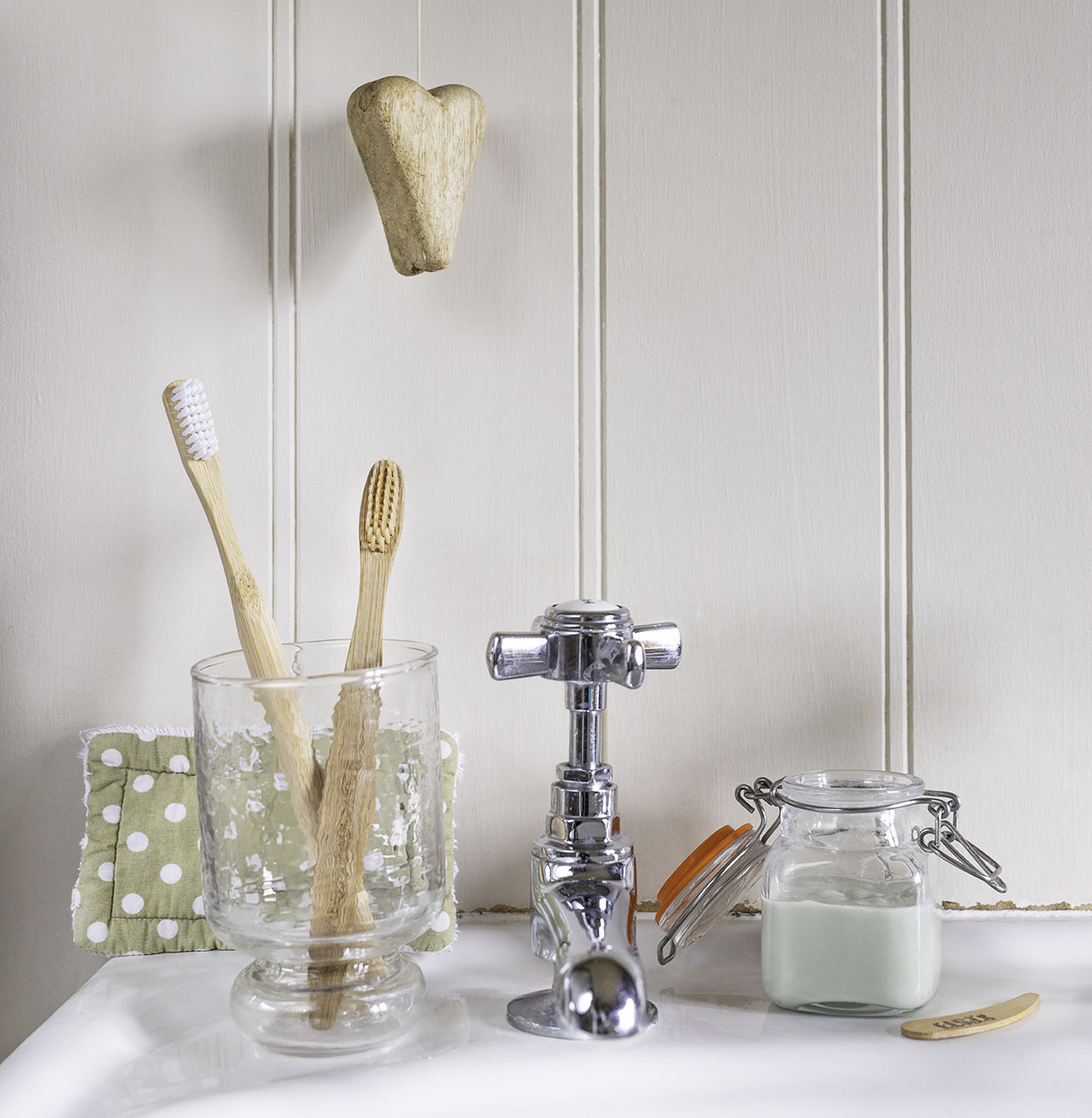 Toothpaste tubes are made with up to seven layers of different plastics, plus aluminium and even where they can be recycled the process consumes high amounts of energy. Toothpaste is now available in glass jars that are more easily recycled or, even better, reused, but making your own is simple and you don't need a degree in medicine. Talk to your dentist to find out what is and isn't good for your teeth and the best approach for children who might benefit from a fluoride toothpaste every now and then. This is a refreshing and at the same time gentle toothpaste.
Small Steps to Less Waste, a collaborative project with local residents, teachers and staff from Gloucester University and Action on Plastic. The latter is a charity set up by the author that is the recipient of any royalties from the book.
You will need:
6 tbsp kaolin mineral clay
1 tbsp bicarbonate of soda (food grade)
5 tbsp vegetable glycerine
5 drops peppermint essential oil
5 drops sweet orange essential oil
Mix the ingredients in a bowl, adding the glycerine last so you can achieve a consistency that you like. Stir well and keep in a small glass jar for up to a month.
Makes about 100ml, the same amount as an average tube of toothpaste. You can buy kaolin clay from zero-waste shops. If you are sharing your jar of paste, use a small spoon or spatula for each portion.