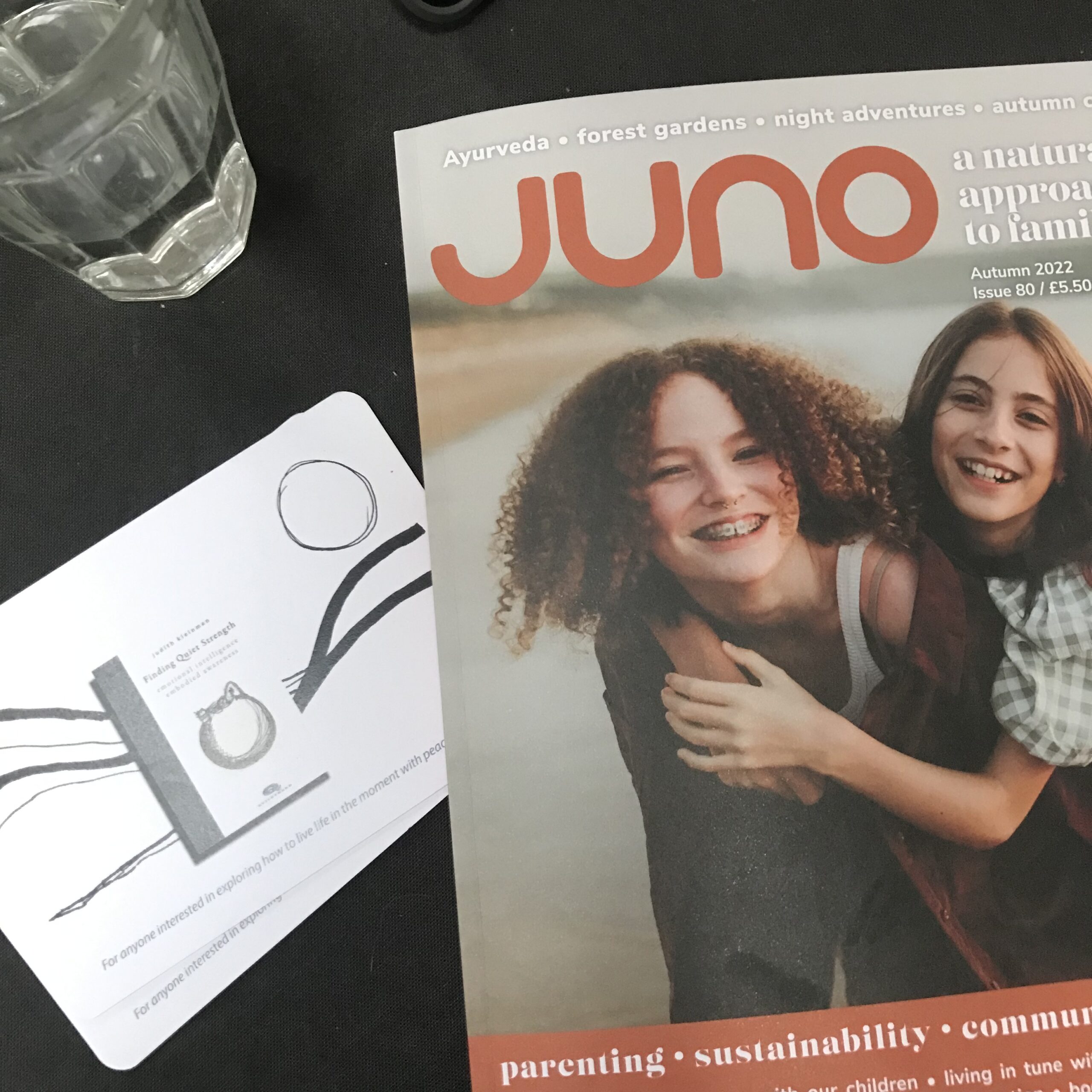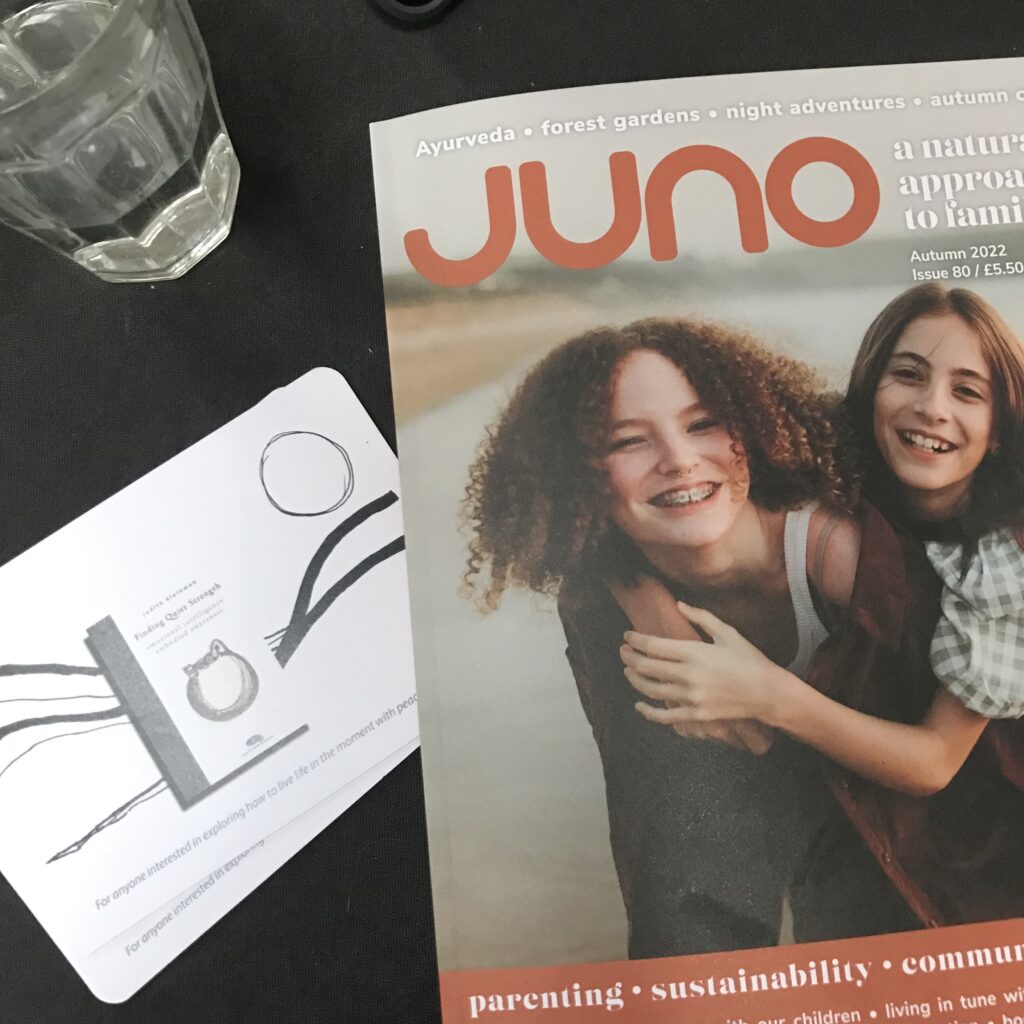 Juno is one of our favourite magazines that supports a natural approach to family life. Assistant editor, Alice Ellerby, reflects on the need to tune into your breath and gives Finding Quiet Strength a lovely review on the way.
"In this book Kleinman offers a practical philosophy that helps us approach life with a sense of calm and confidence that comes from being centred, in balance and grounded. The aim here isn't to solve or avoid life's challenges – they are inevitable – but to give us the capacity to navigate these challenges without intense feelings of stress and anxiety. If we are calm, we can think clearly; if we can think clearly, we can make conscious decisions and avoid acting in fight, flight or freeze mode. The practice draws on the discoveries of F.M. Alexander, and is also influenced by ancient traditions of chi kung, tai chi and yoga. I know from my own yoga practice how beneficial breath, movement and stillness can be for mental equilibrium. When stressed, it's easy to think you have no time for lying on the floorand tuning into your breath; but then I find that's exactly what is needed to recalibrate. The book is full of physical exercises and body positions to try to help you find this balance, and is beautifully illustrated with ink line drawings. Kleinman is spot on in her description of the book as 'a gentle start to building some skills of self-regulation and embodied resilience'". Alice Ellerby, Juno
Finding Quiet Strength is a beautiful ethically made cloth-bound hardback that would make a thoughtful gift. We all need a little prompting to help us to tune into our breath. Printed in the UK on FSC paper. Order through Hawthorn Press.