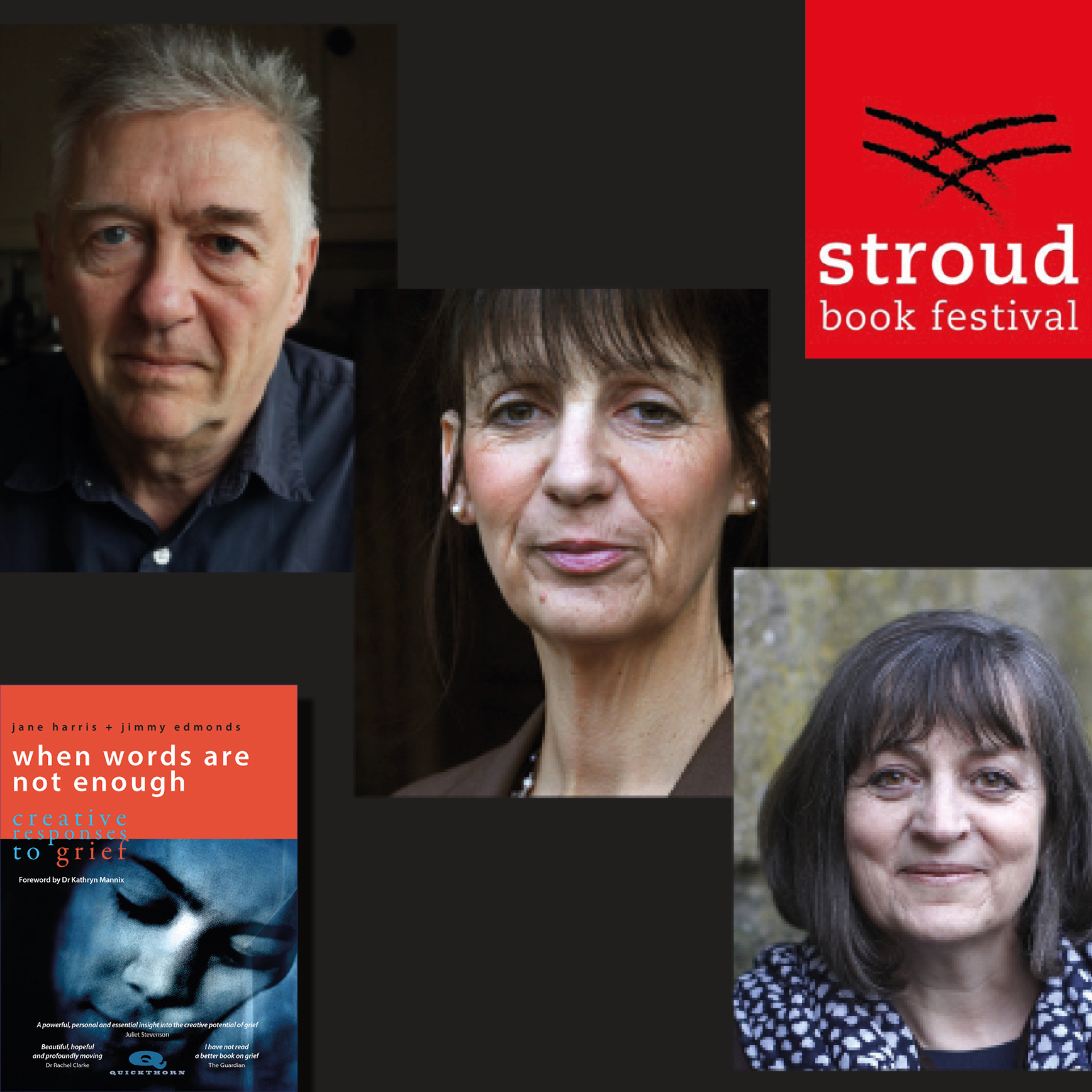 We're not often comfortable talking about death and grief, so we're delighted that 'When Words are Not Enough' is part of Stroud Book Festival that this year includes luminaries such as Ali Smith and Ian McEwan. Authors Jane Harris and Jimmy Edmonds will be talking about their experience of bereavement and how they responded to it with foreword writer, Dr Kathryn Mannix, bestselling author of 'Listen' and 'With the End in Mind'.
When Words are Not Enough will be launching as part of the Good Grief Festival, with an online event 28 Oct, 6.30pm. The Good Grief Festival is a virtual festival of love and loss. On October 28 and 29 Oct, their first mini-festival will take place on the theme of Grief + Memory.
The book includes the stories of thirteen other bereaved people and how their creativity helped them to survive. We've had such lovely reviews about the book, so don't just take our word for it.
'The word I keep coming back to with this book is beautiful, not a word I would usually associate with grief. But this book is rich in detail and compassion, it is authoritative and kind. Through their immense loss and pain Jane and Jimmy have done an extraordinary thing and redefined grief as love turned inside out. They make grief less scary. I have not read a better book on grief.' Annalisa Barbieri, The Guardian
'When Words are Not Enough offers that rarest of bereavement resources – a visual and verbal feast and a sustained look into the heart of grief that both acknowledges the raw anguish of tragic loss and invites the reader to share a fascinating and varied gathering of responses to it. I recommend it highly to all those who mourn, and all those who strive to accompany them through the experience.' Prof Robert Neimeyer, Director, Portland Institute for Loss and Transition
Pick up a copy of the book and get it signed, for yourself or as a gift for someone you may be supporting. Book tickets for 5 Nov 2022, 3.30 Lansdown Hall, from the Sub Rooms or through the link below.