Last week On Mending was at Toast for the launch of Toast Renewed in Notting Hill, with a discussion on mending with author Celia Pym, Jessica Smulders Cohen, Shoreditch Toast repairer, led by Yasmin Jones-Henry, strategist for @raeburn_design and founder of #TheLabE20.
Solvable problems
Celia, Yasmin and Jessica talked about the empowering nature of mending and how handling the work develops our material intelligence. Celia said: 'A hole is a solvable problem, it's very grounding'. Jessica talked about the soothing, repetitive nature of stitching and how that kind of material intelligence, learning with her hands, has helped her over the years. Yasmin mentioned her work with LabE20 and how setting up repair workshops has increased young people's capacity to learn through their senses.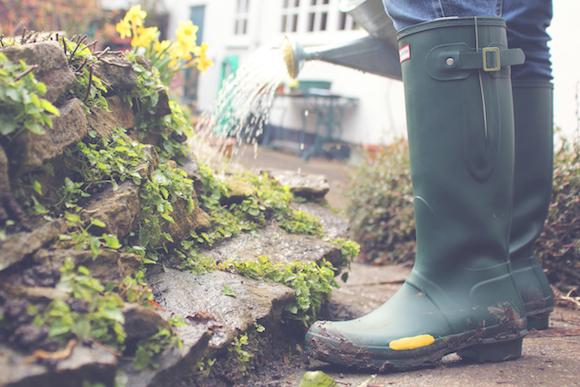 The Toast repair sheme
Toast now have six on-site repair specialists around the country. Their new project features items that never made it to the shop floor due to imperfections, that have been repaired and are now better than new. Toast gifted attendees to the talk a copy of On Mending: Stories of damage and repair by Celia Pym. They also received some swatches of Toast fabrics to do their own repairs.
It's not all about textiles
At the event I met the writer Katie Treggiden and Jane Ní Dhulchaointigh (above left) who literally invented Sugru! So cool. If you haven't tried mending things with Sugru, where have you been?
---
Events Coming up
Meet Make Mend is this Wednesday, 1 March at Trinity Rooms, Stroud. 7–9pm. Learn to darn and share your mending conundrums, no experience is necessary Book here.
We'll be at a pop-up Death Cafe at Stroud Brewery this Tuesday evening. At a Death Cafe people gather to discuss death. Their stated objective is 'to increase awareness of death with a view to helping people make the most of their (finite) lives'.
Join authors Jane Harris and Jimmy Edmonds at The Freud Museum in London for a talk on 15 March. They will be joined by author of Listen, Dr Kathryn Mannix. Book tickets on the Freud Museum website.
They will also be taking part in the Stroud Film Festival with an event on 19 March showing the film Pathways Through Loss directed by Danai Papadatou. After the film Danai will be taking questions from the audience directly from Athens. The q&a will be supported by The Good Grief Project and Compassionate Communities. Sunday 19 March, 3pm Trinity Rooms, Field Road, Stroud GL5 2HZ (across the road from Stroud Maternity ward).