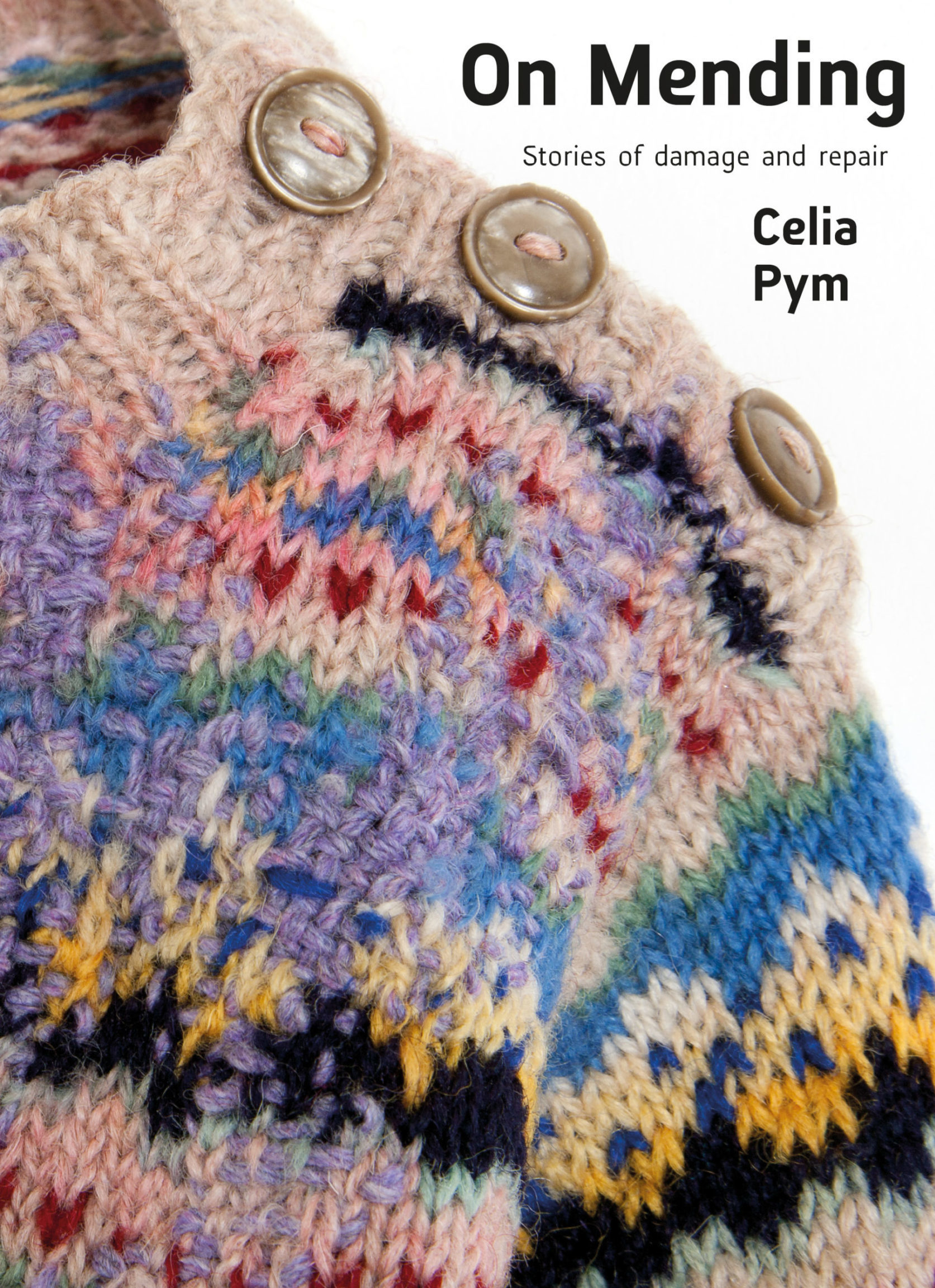 The artist Celia Pym lives explores damage and repair in textiles. Working with garments that belong to individuals as well as items in museum archives, she is exposed to stories of damage, from moth holes to accidents with fire.
On Mending: Stories of damage and repair is a collection of ten stories of damaged garments – plus a rug and two backpacks, that Pym has mended in the last 15 years. These stories describe the ways in which clothes and cloth become holed, why a damaged sweater or backpack can be emotionally affecting and how mending a garment can unstick a stuck feeling.
'Mending work builds on what is left behind. It's not replacing, or remaking, or cutting apart and putting back together, instead it is slow work that makes things better. It conjures an unhurried recovery or change. In textiles, the act of mending wear-and-tear, thinning cloth or accidental damage builds on what already exists, anchoring threads and yarn into the robust healthy fabric and filling in the holes or reinforcing the areas that are weak.'
On Mending is published this November and available to preorder on our website now. Sign up to our newsletter for details of events and giveaways (we won't bombard you, nor sell your details ☺️).